autocueillette cassis biologique ferme du capitaine
AUTO-CUEILLETTE
Gourmet escape at the Du Capitaine farm
From July 25 to August 10
Relevant questions
St-Jean, Island of Orleans — Notice to people looking for a good family activity to eat. Come and pick your own in the vast green acres of the Du Capitaine farm. Organic red currants and currants are ripe for the picking. U-pick is a great way to discover new fruits!
As we know, happiness is in the meadow, the Noël family — France, Vincent and their daughter Elia — therefore invites all city folk who wish to get away from it all to come and take a breath of fresh air in the countryside, to St-Jean on the island of Orleans.
"With thousands of plants, there is enough room for everyone who wants to have a good time for everyone's well-being. "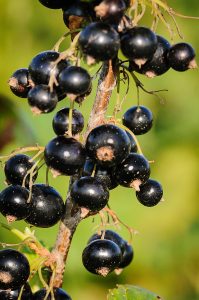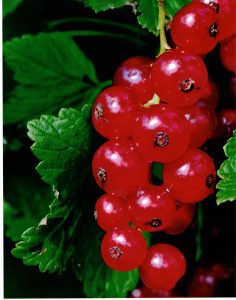 What can be picked?
After the holidays, sugar and strawberries, the time has come to pick blackcurrants and red currants. These very tasty little fruits, rich in vitamin C, grow in fine clusters on thornless shrubs.
"Here, the blackcurrants and currants are Ecocert Canada certified, which means that they are organic and that no pesticides or synthetic fertilizers are used on the plants," confirms Vincent Noël, farmer, vinegar maker and distiller.
When can we go?
Date: July 25 to August 10 — Closed on rainy days
Time: 8:30 a.m. to 4:30 p.m.
Location: 4748 chemin Royal, St-Jean de l'île d'Orléans – on the hill –
Information: 418-956-2614 – France Gagnon
What is recommended to bring with you?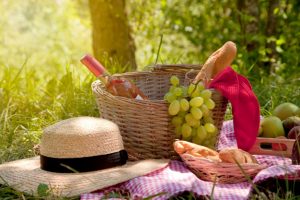 First there are the essentials: hat, sunscreen, bottle of water, and closed shoes. After that, a picnic, to eat under the fruit trees.
Although a container for harvesting fruit is provided to each self-picker, it is important to have enough closed containers in the car to transport the fruit home.
We take cash or card.
What is recommended to leave at home?
The owners of the farm, dog owners themselves, ask visitors to leave their animals at home.
What is provided on site?
On the farm there is drinking water, toilets, picnic tables, parking.
A guessing game has been imagined to create a bit of animation.
"For us, self-picking is a big party. This is the culmination of months of hard work. We invite people to harvest good berries, but also to have fun as a family," concludes Élia, 12 years old.
Visit the farm and buy fruit without picking your own
If self-picking is not your cup of tea, it will be possible to come to the farm to visit the facilities - the vinegar house and its cellar - walk through the fields, have a picnic, and more!
It will also be possible to buy fresh frozen blackcurrants on site as well as blackcurrant products processed on the farm.